Mistake number 1:
The, "I eat healthy approach"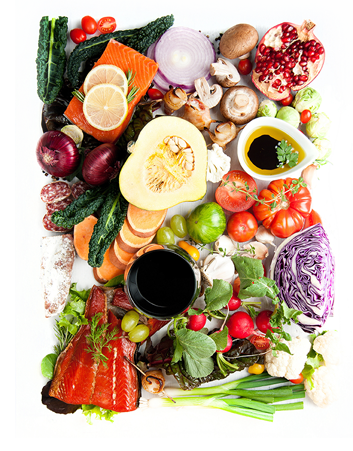 First of all, there are 2 specific times every single day when actually eating what most people consider "unhealthy" is absolutely necessary to spark lean muscle growth.

Strategically eating the right "cheat foods" at the right time during these 2 short anabolic windows allows muscle building nutrients to be shuttled directly into your muscle cells.

Second of all, simply eating healthy all of the time and just hoping you're taking in the right amount of calories, made up of the right macronutrients, at the right time to give your body exactly what it needs to build muscle without the fat is all but impossible.

I mean what do you really think the odds are that you're able to guess correctly all day, every day?

The luckiest man on the planet couldn't do it.

Plain and simple this approach keeps you frustrated, spinning your wheels and looking the same week after week like most guys do.
Mistake number 2:
Following some generic meal plan found in a book, magazine or online report always fails you and here's why;
They are NOT CUSTOMIZED for you. They may pretend to be but they don't even adjust your nutrition to basic things like your body type, let alone your age, weight, height, metabolism, or your training routine.....

Check this out;

Recently science has revealed amazing information about how different body types respond differently to various foods. There are 3 general body types that you may have heard of. They are ectomorph, mesomorph, and endomorph.

What you probably haven't heard of yet are all of the other body types that science has recently identified and how they all respond to foods differently.
This is so important.
Understanding what your true body type is and how it responds to certain foods is absolutely crucial to know what, when and how much to eat in order to get ripped.
I mean it makes sense right? Think about it, should this person really have the exact same nutrition plan as this person? Or should this person really be eating like this person?

We are all different, and we all have different nutritional needs.

Listen, here's a quick example;

Carbohydrates react remarkably different in guys depending on their age and their body type.

Research shows younger guys in the 18-20 range with a skinnier, or ectomorphic body type are much more able to utilize carbohydrates as a powerful, lean mass building weapon....

Whereas, older guys with wider endomorphic body types are much more likely to pile on the fat with carbohydrates unless consumed at specific times, in right amounts and with other specific foods.

This is because certain body types are more likely to store fat when insulin is released than others, and it's a fact that certain body types have more fat cells than others.

Now without getting any more sciency, I'm sure you can start to see why adjusting your nutrition to you as an individual can make a phenomenal difference to achieving a ripped physique.

And I'm going to show you a simple, easy, and crazy powerful tip you can use to accomplish this in just a minute that will take your physique to whole other level....And fast.

First, we have to talk about what is probably the worst, and most dangerous mistake you can make when trying to build muscle.
Mistake number 3:
Bulk then Cut.

As popular as this old school approach is, the little known truth is that it often leaves you with less muscle….

And here's why;

Traditional bulking often creates insulin insensitivity which kills lean muscle growth and dramatically increases fat storage. Additionally, traditional bulking with crazy amounts of calories can stimulate your body's production of more fat cells and enlarge the ones you already have…

You see, with this approach your body has no choice but to make more fat cells, and these fat cells DO NOT GO AWAY.....EVER!
This condition is called Fat cell hyperplasia and the worst part is that it's PERMANENT!

So let me make sure you understand what this means:
This means you will store fat easier for the rest of your life.

And as if that's not bad enough, here are a few other consequences found with following the traditional bulking approach:
Fluid retention
Increased blood pressure
Increased cholesterol
Increased estrogen
Decreased testosterone
Liver stain
Pancreatic strain
And the list goes on……
Basically, If looking unattractive, soft, and out of shape while killing your health and any chance for a lean, healthy future is ok by you just to see the scale move then I invite you to chow down before the miserable cardio and dieting begins.
Now that you know the 3 biggest misconceptions holding you back from the body you deserve, it's time to clean the slate and look at the truth of what really works.

The key to gaining ripped muscle fast is having dialed in, customized nutrition to everything about you including your age, weight, height, metabolism and most importantly your body type......And your 2 daily anabolic windows.

And finally, there is now a breakthrough approach to bodybuilding nutrition that accomplishes all of this for you without the crazy price tag of hiring a top nutritionist….
Somato-Specific Nutrition consists of simple, yet extremely powerful strategies that hold the key to unlocking explosive lean muscle growth.

These are the same strategies thousands of guys around the world, including myself have now used to flip on their muscle building switch and get successfully ripped in record time.

These tried and true strategies have been honed into 1 guaranteed system for unparalleled ripped muscle growth without the fat.

I'd like to introduce "The Muscle Maximizer".
The first and only custom, interactive bodybuilding nutrition system PROVEN to pack-on slabs of ripped muscle without any fat.
This system will work for you even if you think you've tried every weight training routine, diet plan, or supplement without any results or you're convinced you have the worst muscle building genetics there are like I did.

When your muscle building switch is turned on using The Muscle Maximizer you can expect serious lean muscle growth without fat.
Inside the 9 week program you'll discover things like:
Your exact calorie and macronutrient needs for your body type to build pure lean muscle.
Exactly what and when to eat based around your weight training regimen to catapult your body into a 24/7 lean muscle building state.
2 unique calorie and macronutrient shifting techniques for extremely rapid muscle recovery and elimination of muscle soreness.
Precisely what your post workout shake needs to have and even more importantly what it CAN'T HAVE in order to maximize muscle gains without fat. This is custom for you. This is not a generic "take 50 grams of protein and 75 grams of carbs" magazine approach.
Precisely how much water your body needs to maximize your muscle gains, and to optimize fat mobilization.
Exactly what you need to be fuelling your body with during your two daily anabolic windows that are responsible for up to 84% of your muscle growth. Almost everyone messes this up. Nail this technique, and your muscles will be noticeably denser, harder and fuller within days.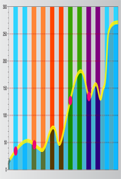 And to ensure your progress is on track,
you'll receive your own Transformation Tracker.
This one of kind tool will make sure you are on the fastest pace possible to your new, leaner, more muscular physique.

You see, customizing your nutrition to your progress is how the best physiques on the planet are built.
Now, as you can probably tell, The Muscle Maximizer was developed to take lean muscle growth to another level….And fast!

In fact, hundreds of guys report dramatic increases in lean muscle mass, strength and vascularity within weeks and they sure have the pictures and video testimonials to prove it.
Now look, before we go any further, it's
important for me to be 100% honest with you.
As cool as this system is, it's not for everyone. If just fitting in with your friends, weekend warriors, or guys who look for magic pill solutions while half-heartedly working out is your thing then this system is not for you.

The Muscle Maximizer is for guys that are ready to put down the gimmick pills, powders and potions in order to follow a healthy, tried, true and proven plan for rapid and shredded muscle growth.

So if you want the real answer to packing on ripped muscle quickly, safely and naturally without the gimmicks or endless hours in the gym.…..

And if you're dead serious about creating a physique that demands respect, turns heads and separates you from the pack, the Muscle Maximizer isn't just a system for you…..It's THE system for you.